Skin Clinic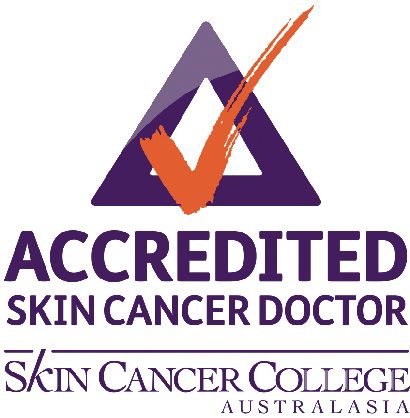 PAPAMOA PINES SKIN CHECK CLINIC
at our Palm Springs Branch surgery with Dr Paul Alsop
Dr Alsop provides a full body skin check service for the patients enrolled with the Papamoa Pines Medical Group.
These appointments are for 30 minutes and for enrolled patients only.
The skin check clinic operates on a Friday morning. Skin checks may be arranged outside of these times, but this will be in agreement with the doctor.
If you wish to have a skin lesion checked (up to 3) then book a normal appointment (15 mins), although a full skin check is always advised.
To help the doctor on the day of your skin examination, please consider the following:-
Please do not wear sunscreen or make-up for the examination. The examining doctor has the right to refuse to examine you without a refund if you are wearing any topical application to your skin that may mask underlying skin conditions or cancers.
A full skin check involves an examination of the whole of the skin (head to toe) where appropriate with an instrument called a dermatoscope (a specialist polarised hand-held scope used to detect skin cancers).
If the doctor sees a mole of interest he will apply the dermatoscope to your skin to get a closer look, this involves scope-to-skin contact. He may or may not take a photograph.
The examining doctor will ask you to remove your clothes other than your underwear. It is routine practice for the doctor to bring in a chaperone when examining patients of the opposite gender. If you do not wish to have a chaperone present, please discuss this with the doctor as this is not normal, routine or best practice.
Please aim to arrive approximately 10 mins prior to your appointment time to sign examination consent
Where can you find us - click this link for a map
Skin Cancer Checks and Skin Surgery
Skin cancer is the most common form of cancer in New Zealand and the Bay of Plenty has one of the highest rates of skin cancer in the world.
Papamoa Pines is dedicated to offering the best possible pathway for diagnosis and management of skin cancer for their patients. In 2018, Dr Paul Alsop and Papamoa Pines set-up a unique collaborative service for detection of skin cancers and management Skinspots skin cancer clinic based in Mount Maunganui.
Dr Alsop is a GP with a specialist interest in Skin Cancer Medicine and is a member of the Skin Cancer College of Australia and New Zealand, he holds certificates in skin cancer surgery and dermoscopy (early skin cancer detection using a special type of skin scope).
Services available to Papamoa Pines Patients
Full body skin checks – this service is offered in collaboration with Skinspots and offered at our Palm Springs branch.
a highly qualified 'Dermoscopist' (healthcare professional with advanced certification in skin cancer detection) will spend 45 to 60 minutes with you to undertake full body photography and digital mole mapping.

Full body photography is recommended for individuals with lots of moles or sunspots to detect changes to the skin over time.

Mole mapping allows the dermoscopist to observe mole changes over time.
Individual lesion checks
Are you worried about a mole or two? You can either book to see Dr Alsop at our Palm Springs clinic for an opinion or see a Skinspots Dermoscopist.
Surgical solutions
Most doctors at Papamoa Pines are able to perform simple biopsies and minor surgical procedures, more advance complex surgery can be performed by Dr Alsop at either the Palm Springs clinic or at the dedicated Skinspots skin cancer clinic which is Southern Cross Accredited.

Our Palm Springs Practice has electrocautery available, which is an excellent way of controlling bleeding during surgery.
Topical therapy
Dr Alsop can advise you on various options available for non-surgical treatment of skin cancers (both government funded treatments and more intensive treatments).
Cryosurgery
Cryosurgery is an excellent option to treat some benign (non-cancerous), pre-cancerous (lesions that may turn cancerous) and thin skin cancers.
Benign lesions
Dr Alsop can advise you on the options available to manage benign skin lesions (like age spots, warts, and skin tags). Most of the time, once a benign lesion is confirmed, the advice is to leave it alone, unless it is causing a person significant distress, in which case, the various methods of removal will be considered.
How to check for Skin Cancer
Up until recently, people have been told about the ABCDE rules of skin cancer detection, in that a problem mole may be [A]symmetrical, have irregular [B]orders, have more than two [C]olours, have a [D]iameter of more than 6mm and that it may be [E]volving. However, this has been shown to miss some of the most aggressive cancers.
The best way, currently to decide if a skin spot might be a problem is to SCAN your skin.
SORE A spot which is sore (scaly, itchy, bleeding, tender) and doesn't heal within 6 weeks.
CHANGING Changing in size, shape, colour or texture.
ABNORMAL Looks different, feels different, or stands out when compared to your other spots and moles.
NEW Has appeared on your skin recently. Any new moles or spots should be checked, especially if you are over 40.
The more of the above SCAN features a spot or mole has the more concerning it may be. (e.g. a New mole that is Changing in appearance and that is Abnormal is one that should be checked by a doctor urgently.)
Most people have made all their moles by the time they are 40. A new mole after this age is more suspicious, and the older you are the more suspicious a new mole is.
If you do find a spot or mole of concern, see your doctor for either a "spot check", or a full skin check.
Become familiar with the spots and moles on your skin. You should check your own, and/or your partner's, skin regularly.
Assess your own risk of skin cancer by using this online calculator