Skin Clinic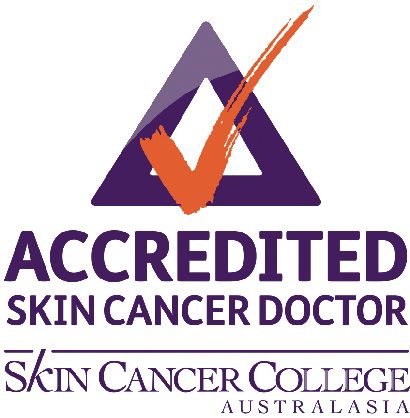 PAPAMOA PINES SKIN CHECK CLINIC
at our Palm Springs Branch surgery with Dr Paul Alsop
Skin Cancer Checks and Skin Surgery
PAPAMOA PINES at Palm Springs
Skin cancer is the most common form of cancer in New Zealand and the Bay of Plenty has one of the highest rates of skin cancer in the world.
Dr Paul Alsop is a GP with a specialist interest in Skin Cancer Medicine and is an accredited member of the Skin Cancer College of Australia and New Zealand, he holds advanced certificates (with distinctions) in skin cancer surgery and dermoscopy (early skin cancer detection using a special type of skin scope called a 'Dermatoscope').
Dr Alsop provides us with a minor surgery and skin check clinic on a Thursdays at our Palm Springs branch. Skin check appointments are for 15 to 30 minutes depending on how many spots are concerning you.
If you wish to have only a few skin lesion checked (up to 3) then book a 15 minute appointment. If you have more than 3 lesions of interest then you will need to book a 30 minute appointment, , although a full skin check is always advised.
Full skin checks
Papamoa Pines is dedicated to offering the best possible pathway for diagnosis and management of skin cancer for their patients. In 2018, Dr Paul Alsop and Papamoa Pines set-up a unique collaborative service for detection of skin cancers and management with Skinspots Skin Cancer Clinic based in Mount Maunganui.
This detailed and comprehensive service is offered in collaboration with Skinspots and offered at our Palm Springs branch – to book an appointment and to see more information - https://www.skinspots.co.nz/skin-check-mole-mapping/
Surgical solutions
Most doctors at Papamoa Pines are able to perform biopsies and minor surgical procedures, more advance complex surgery can be performed by Dr Alsop at either the Palm Springs clinic or at the dedicated Skinspots skin cancer clinic.
Dr Alsop has Southern Cross Accreditation and also performs government funded surgery on behalf of the Western Bay of Plenty Primary Health Organisation (WBOP PHO) to an advanced level.
Other services available are:-
- Topical therapy
- Cryotherapy/cryosurgery
- Advice on management of benign lesions such as skin tags and moles. How to check for Skin Cancer
Are you at risk of skin cancer?
Find out more at https://www.scanyourskin.org/