APPOINTMENT INFORMATION
Please read before booking
To help reduce the spread of COVID-19, GPs have been asked to do more of their consultations by phone.
Patients requiring in person GP appointments will still get them, but non-urgent, routine appointments will be done via other means if possible.
All Papamoa Pines Medical patients who have an existing appointment, please note this has now been changed to a phone or video appointment.
Please have your phone ready at your allocated appointment time.
If we need to reschedule or change your appointment, we will be in touch with you to make alternative arrangements.
If you require a Covid-19 test (swab) - please call us and you will be assessed by a GP or Nurse who can book you in - do not come directly to the clinic.
There is currently no testing of asymptomatic patients (Patients who are well or have no symptoms)
Thank you for your understanding.
Welcome to Papamoa Pines Medical Centres
Thank you for visiting our website, please feel free to browse and contact us for more information.
Call Domain Road on 07 542 2450 or Palm Springs on 07 281 1406
For after-hours care please call Accident and Healthcare on 07 577 0010
Please Call us BEFORE you visit, it may be possible to have a telephone consultation.
Two Locations
Domain Road & Palm Springs
Repeat Prescriptions
Order your repeat prescriptions here

New Partner Director appointed
Papamoa Pines Medical Group are absolutely delighted to welcome Dr Jen Brodie as our new Partner / Director!
Many of our patients already know Dr Jen but if you want to find out more about here just click through the link below.
We look forward to many great years of partnership ahead!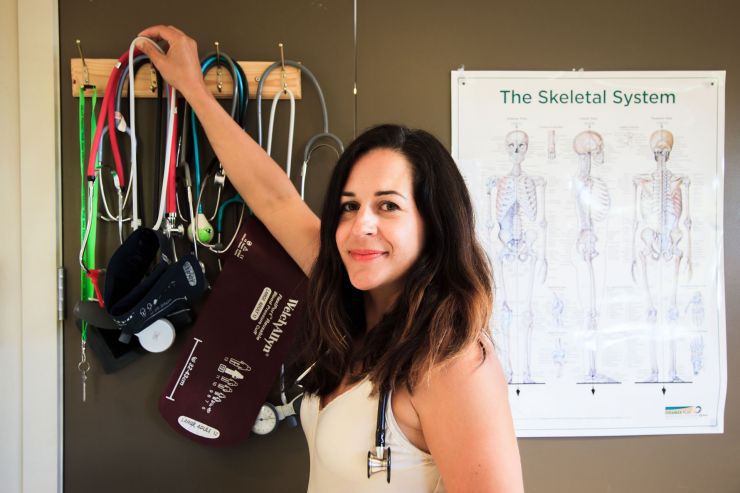 Locally owned and operated
Introducing the owners and directors of Papamoa Pines Medical Centres - Dr Symon Roberton, Dr Natasha Roberton, Pamela Sheahan, Dr Davitt Sheahan (left to right)
We offer a wide range of services and are able to offer both routine appointments and also emergency or acute care. The doctors and staff in our practice are proud to provide caring and comprehensive professional family healthcare to all our patients.
We invite you to look through our website where you will find a wealth of information about our staff and the services that we provide. We welcome your feedback and look forward to welcoming you to our practice.
Click below to find out more about us.