Travel Medicine Clinic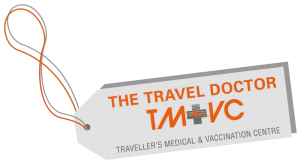 TRAVEL SAFE WITH PAPAMOA PINES
The goal of our Travel Medicine Clinic is to promote safe and healthy travel. We have up to date international health advice and medical services to those intending to travel abroad. Our staff have post-graduate qualifications in travel and tropical medicine, ensuring they have a good level of knowledge in all aspects of healthcare for the traveler.
Travel Medicine Appointments
As soon as you know your travel plans, contact our Travel Health nurses on 07 281 1406 for Palm Springs:- either Jessie or Karen can advise you if you need foreign travel vaccination. It is better to be organised as early as possible.
If you do need Travel Vaccines we will then make you an appointment to see Dr Natasha Roberton at our Palm Springs branch surgery at 3 Palm Springs Boulevard, Papamoa Beach.
Please note: Our reception staff are not qualified to give medical or travel advice. They can advise on how the process will work when you come in to see us for a booked appointment.
The vaccinations that you will need will depend on the country that you will be traveling to as well as a number of other factors, such as your current health status, your previous immunity, the duration of the intended trip
Useful Links
Below we have listed four different travel websites that you can browse at your leisure. They allow you to select your desired choice of country of destination and you will receive a general idea of what vaccinations you are likely to need.
http://www.fitfortravel.nhs.uk/home.aspx
THE WORLD HEALTH ORGANISATION HAS ALL OF THE CURRENT UP TO DATE INFORMATION ON THEIR WEBSITE REGARDING TRAVEL HEALTH WARNINGS AND ALERTS = CHECK OUT THEIR SITE www.who.int/mediacentre/en/